Measure satisfaction for the best results
We provide an easy and powerful tool for gathering customer feedback and building useful, comparable performance metrics: the Satisfaction Survey. The results can be compared and analysed over time across all of your various audiences.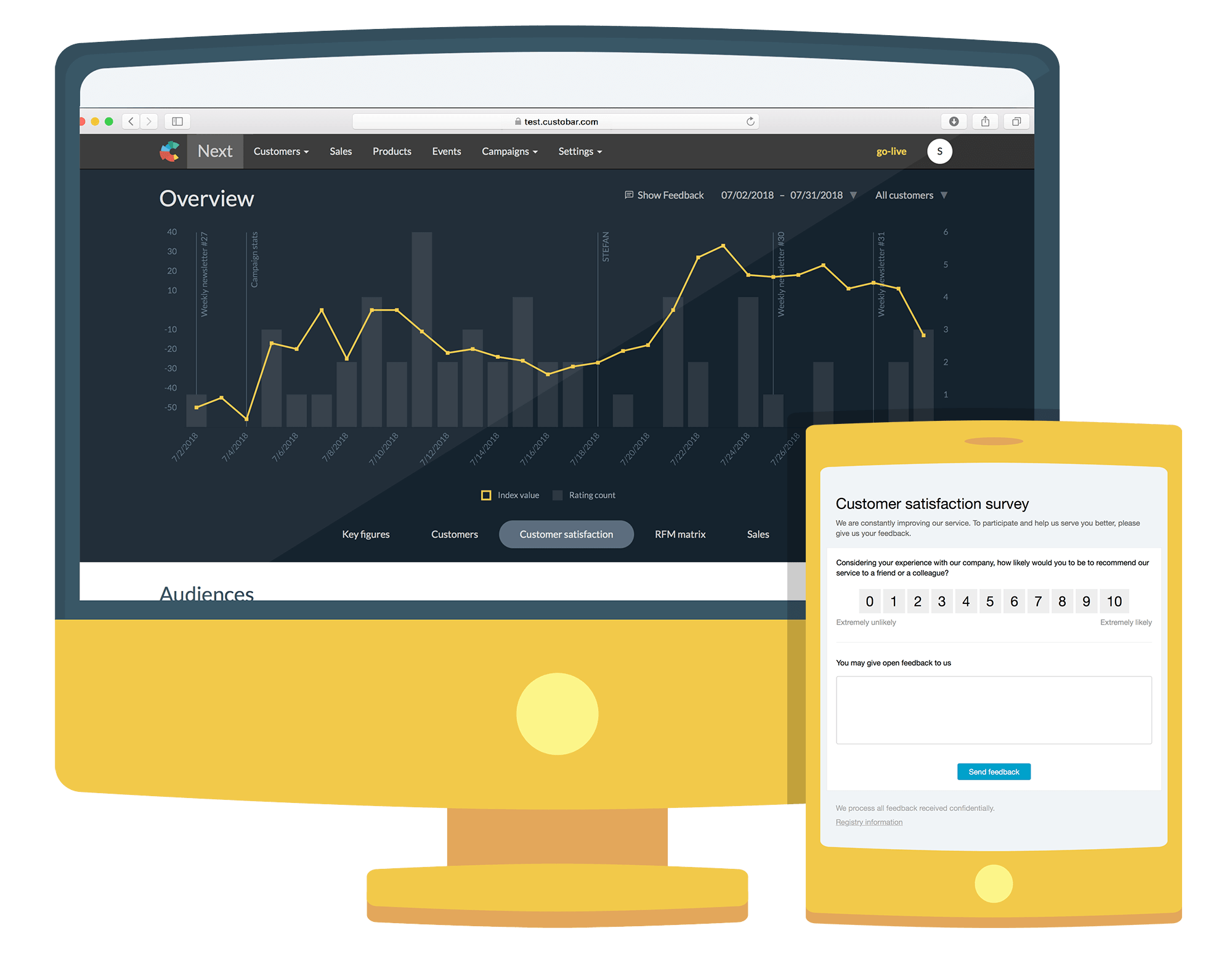 The first step towards optimizing the customer experience is measurement, but how the data is acted upon is even more crucial. Both satisfied and unsatisfied customers require individual attention, and all this can be achieved smoothly within Custobar.
One simple metric – a wealth of benefits
Custobar's Satisfaction Survey makes a very light request of your customers, built around a single question focused more upon the brand relationship rather than a one-off transaction. This approach serves to gauge and develop customer loyalty.
Make it easy for your customers
Ask for feedback directly by email. A simple one-question survey significantly lowers the threshold to answer.

Combine a survey score with any of your data for actions
Create targeted email based on all your gathered data. For example marketing automation for
Neutral customers from certain location

Positive customers without a puchase for a year


A more detailed follow-up question gives actionable data
Find out more about what motivated the first answer, to understand your customers better.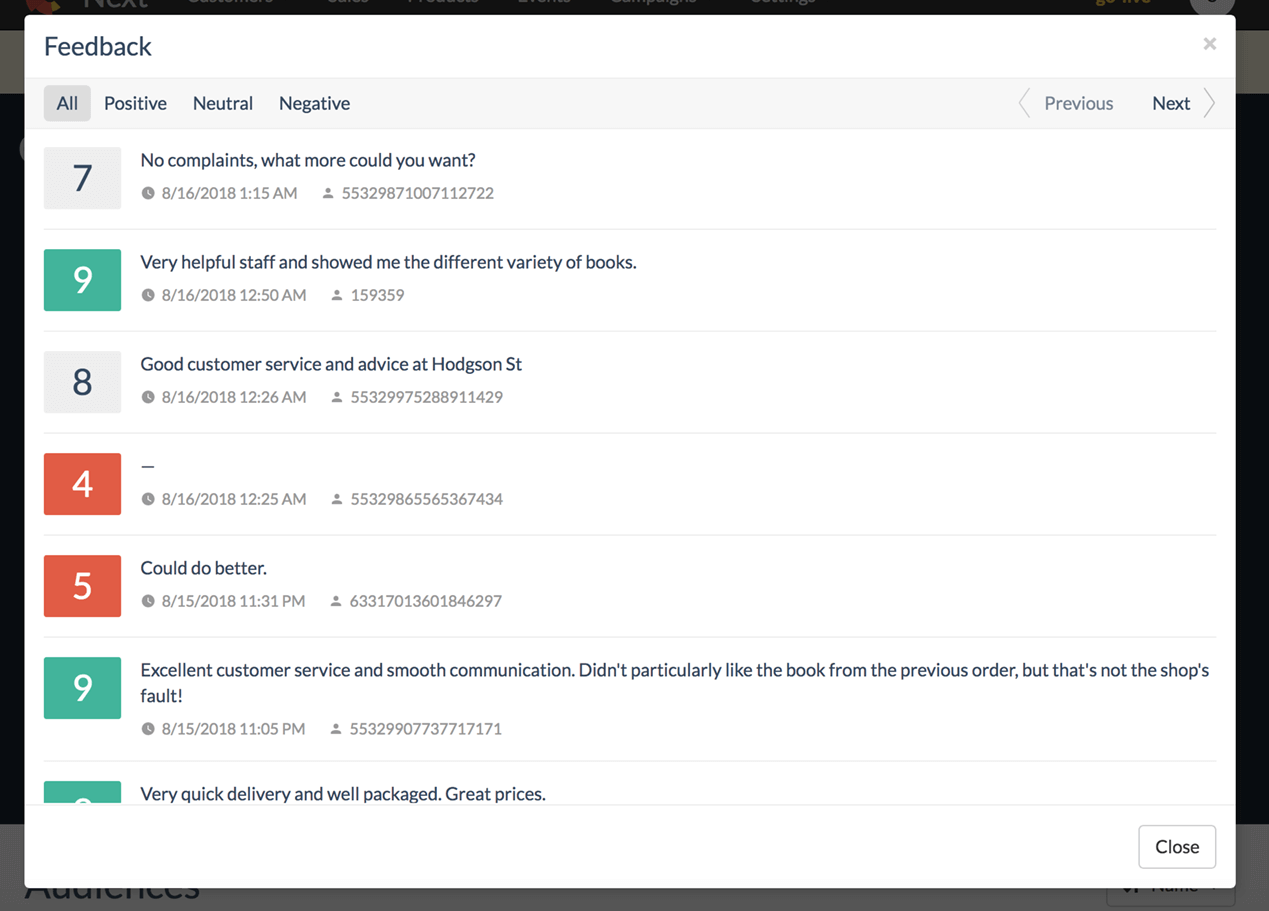 Treat your customers as individuals
Create different responses with carefully chosen automated messages depending on the level of satisfaction. The survey response sent is visible on the customer's timeline.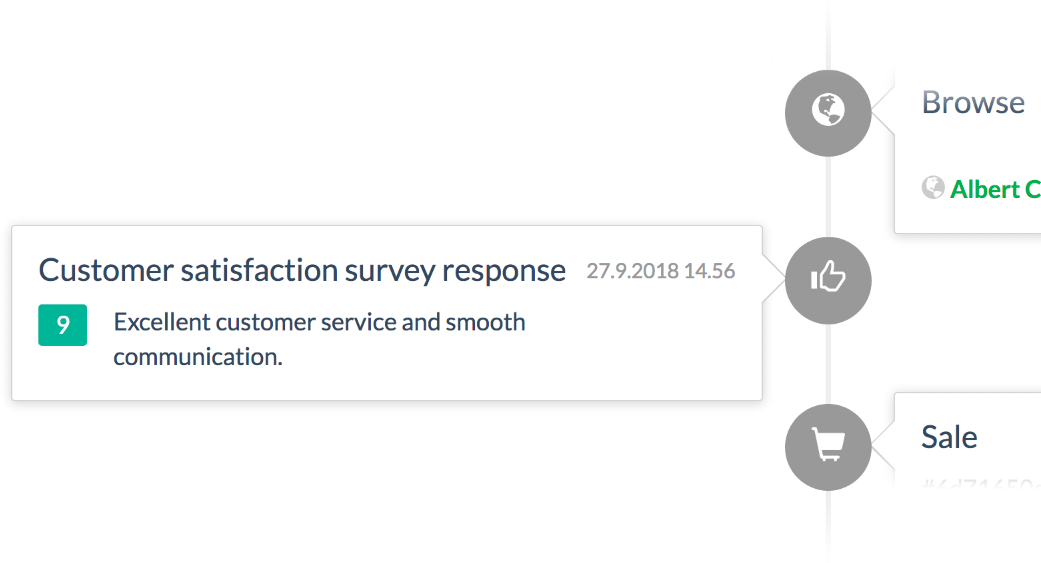 Compare and improve
This simple, widely used survey allows you to make comparisons both within your company and against the standard within your industry. Measuring continuously is the key to improving continuously.
Easy setup
The Satisfaction Survey is integrated within Custobar and is ready to use immediately. A little customization of the feedback module is all that's required.
Save money
Eliminates the need to spread customer data onto yet another system and pay expensive licence fees to a new service provider.
The Custobar Satisfaction Survey is available to our customers for an additional monthly fee. Ask more from your contact person or drop us a line at sales@custobar.com