Custobar Mobile Loyalty Card
Identify your customers in person is the key to a meaningful customer experience. Custobar has developed a state-of-the-art solution for providing consumers with a infallible mobile loyalty-card solution. This is an example how it works.
---
1.
Customer-service operator sends a link to the mobile card as an SMS message, using the Custobar interface.
---
2.
The customer receives the SMS on their smartphone.
---
3.
The customer can open the loyalty card and add it to their phone's home screen as a bookmark.
---
4.
Voila! An easy to use, digital replacement for the plastic loyalty card – without the need to develop a costly mobile app.
---
Note! Android smartphones can be made to automatically suggest storing the page as a bookmark. iPhone users must store it manually – instructions are given at the bottom of the screen.
Create targeted campaigns on the mobile loyalty card
As a new feature, it's now possible to publish targeted campaigns on the mobile loyalty card itself. This offers a variety of possibilities to communicate with your customers while they access the loyalty card.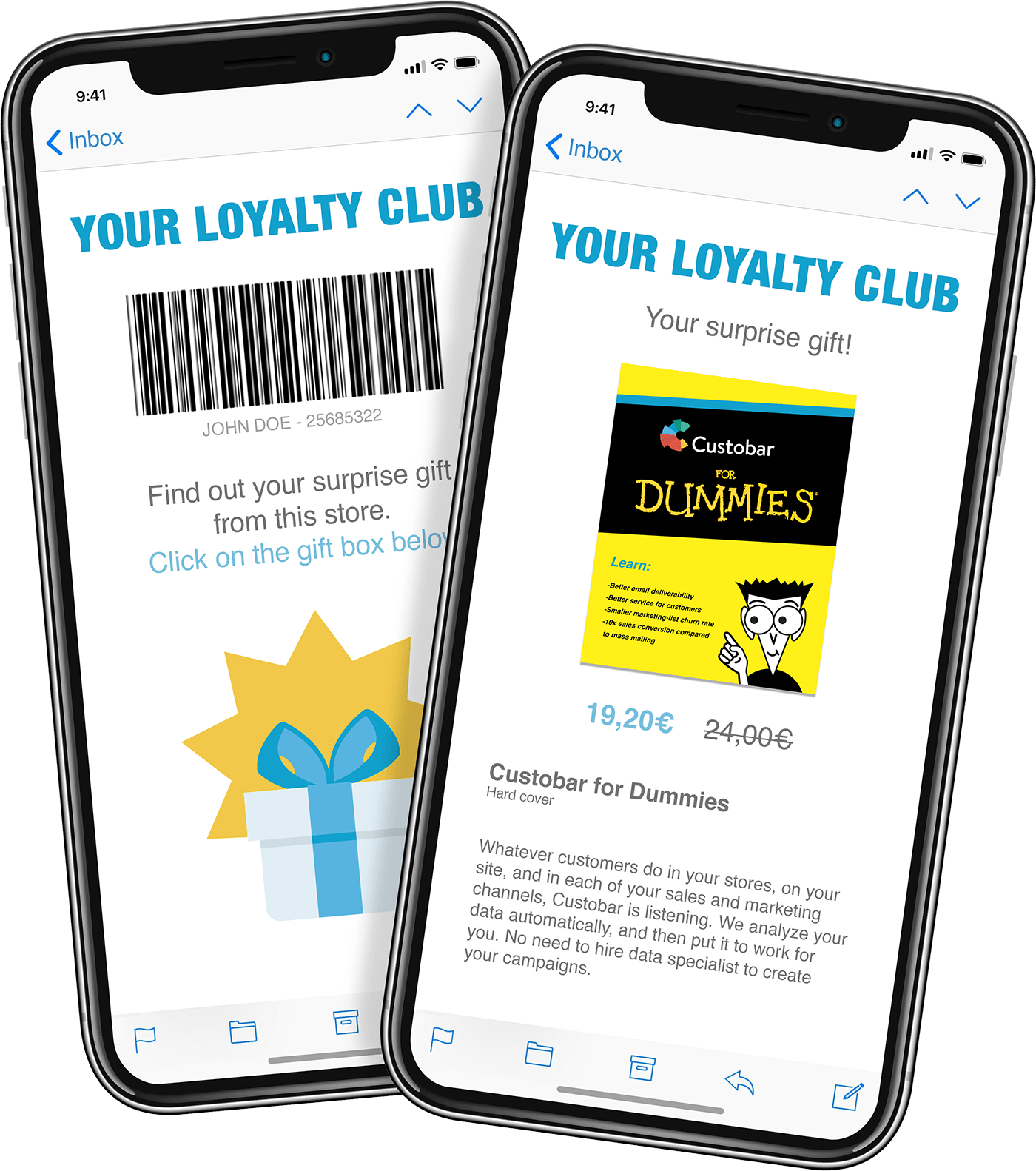 For example, you could provide your VIP customers a personalised offer or discount code, or advertise a "gift box" which gives them a special surprise when shown to the cashier. You can also utilise this to describe the services on offer in the store.
Ask more about the pricing from your contact person or drop us a line at sales@custobar.com.