Multi-channel campaigns
Send messages through email, SMS or push messages. Even onsite-banners, direct mail or Google Ads! Understand the customer's preferences and life-cycle in all interactions. Thanks to our easy-to-use interface, you can build a targeted campaign in just a few minutes, no expert skills needed.
A variety of studies have shown that almost 70% of online shopping baskets are abandoned before the customer completes a sale. Naturally, it isn't possible to get all window shoppers to purchase, but it's definitely worth another attempt at convincing a customer to hit the checkout.
It's important to point out that you shouldn't count only on online data if you have physical stores too. It's always a disappointment for a customer to receive a discount code for something they have already bought from a physical store after researching it online beforehand. This can be excluded easily with Custobar, unlike other online-only solutions.
Turning abandoned shopping baskets into purchases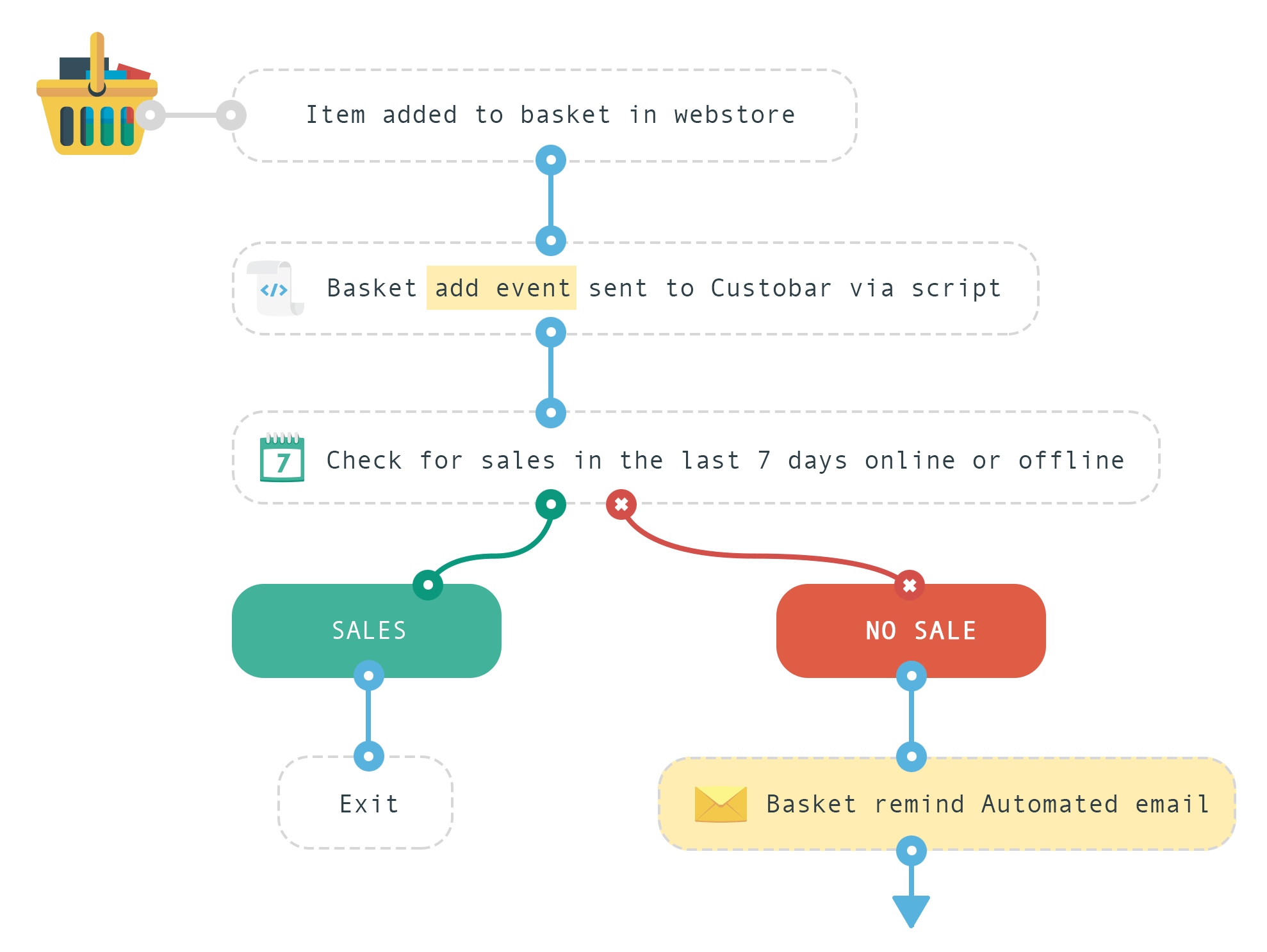 Remember to fine-tune a configuration suitable for your business. For some reminder after one hours is too late and for some reminder after several days is too much.
The best strategy is to write a brand-relevant recovery email and configure your automation to suit. The rest is taken care of by Custobar. Abandoned products are included in the event, and will appear automatically in the follow-up emails.