Transactional email and SMS
Transactional message is sent to complete or process a transaction between a retailer and a customer. Typically these one-to-one messages contain relevant information a customer wants or needs, like after purchase receipt, order pick-up notification or other additional information. Transactional messages are sent to individual customers and hence have very high open rates.
Branded transactional messages
Commonly a transactional look dull and plain compared to branded marketing emails. Also changing the layout or content of the marketing messages requires typically IT person and it might be impossible to include branded layout elements to them. Custobar campaign tools allows you to have a 100 % control of your copy texts and look and feel of transactional messages. Just like with any marketing email templates.
In addition, all the transactional messages are visible from Customer 360° view so the customer service is up to date what messages the customer has received.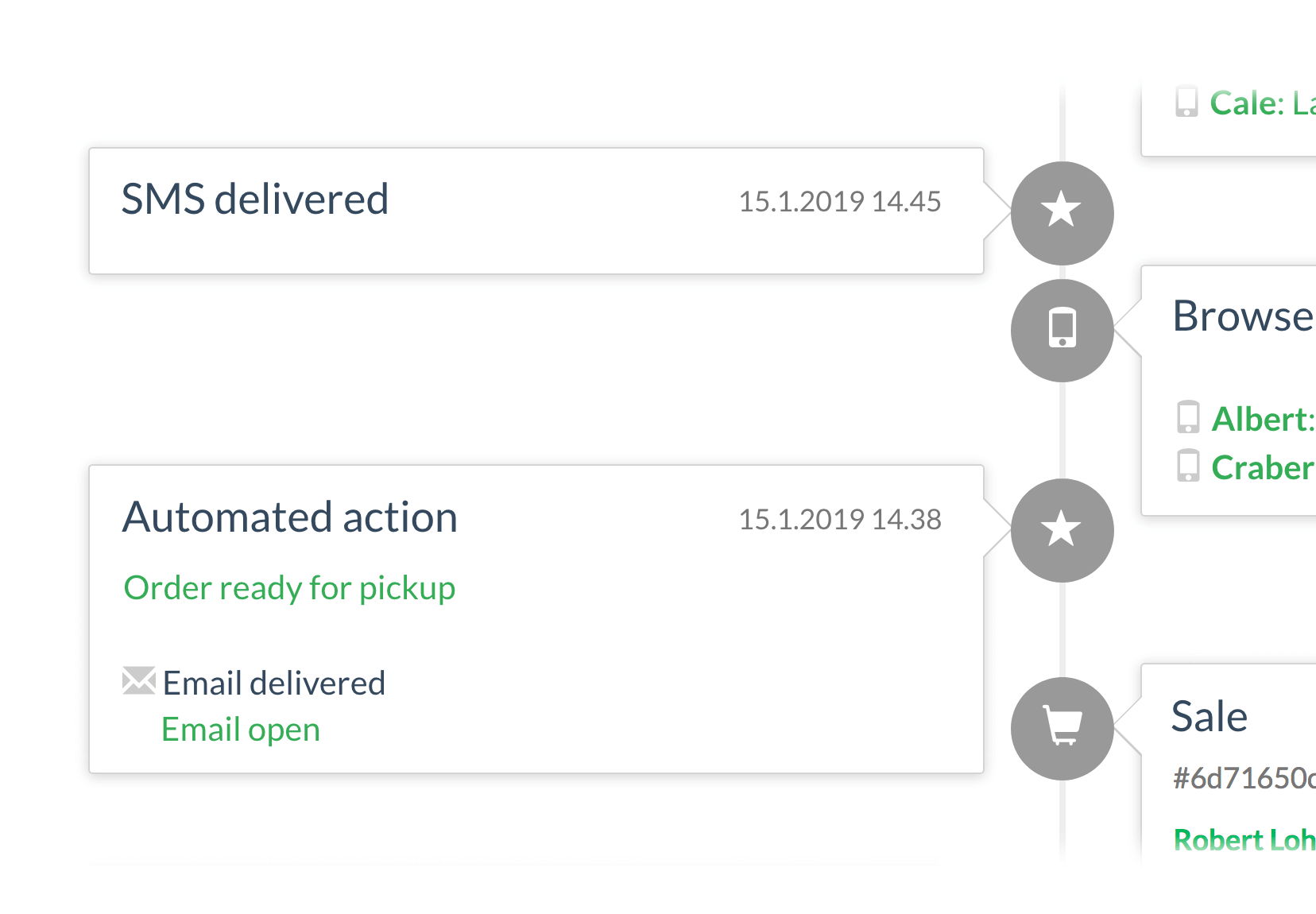 Examples of transactional messages
Order confirmation

Order collected from the warehouse

Order Shipped

Order pick-up ready

Pickup reminder

Item not available

Money refunded

Evaluate your product

Task to customer service

Notify user to the mobile app

Confirm your repurchase


Transactional messages are available to our customers for an additional monthly fee. Ask more from your contact person or drop us a line at sales@custobar.com