Free Webinar: RFM matrix - retailers' secret tool for conversion
Wed 17.7.2019 at CET 10:00 a.m. - 30 minutes
Here's what you'll get:
The basics of the RFM matrix
How to identify your best customers with the RFM matrix
How to use the RFM matrix for different customer personas
How to re-activate passive customers
How to use RFM to nurture newsletter subscribers into first time buyers…
… and first time buyers into making a second and a third purchase
Custobar's dynamic, inbuilt RFM matrix allows you to identify your new, VIP, passive and "lost" customers based on when they have been active and how often they have purchased. It also allows you to quickly launch campaigns to reach these different groups.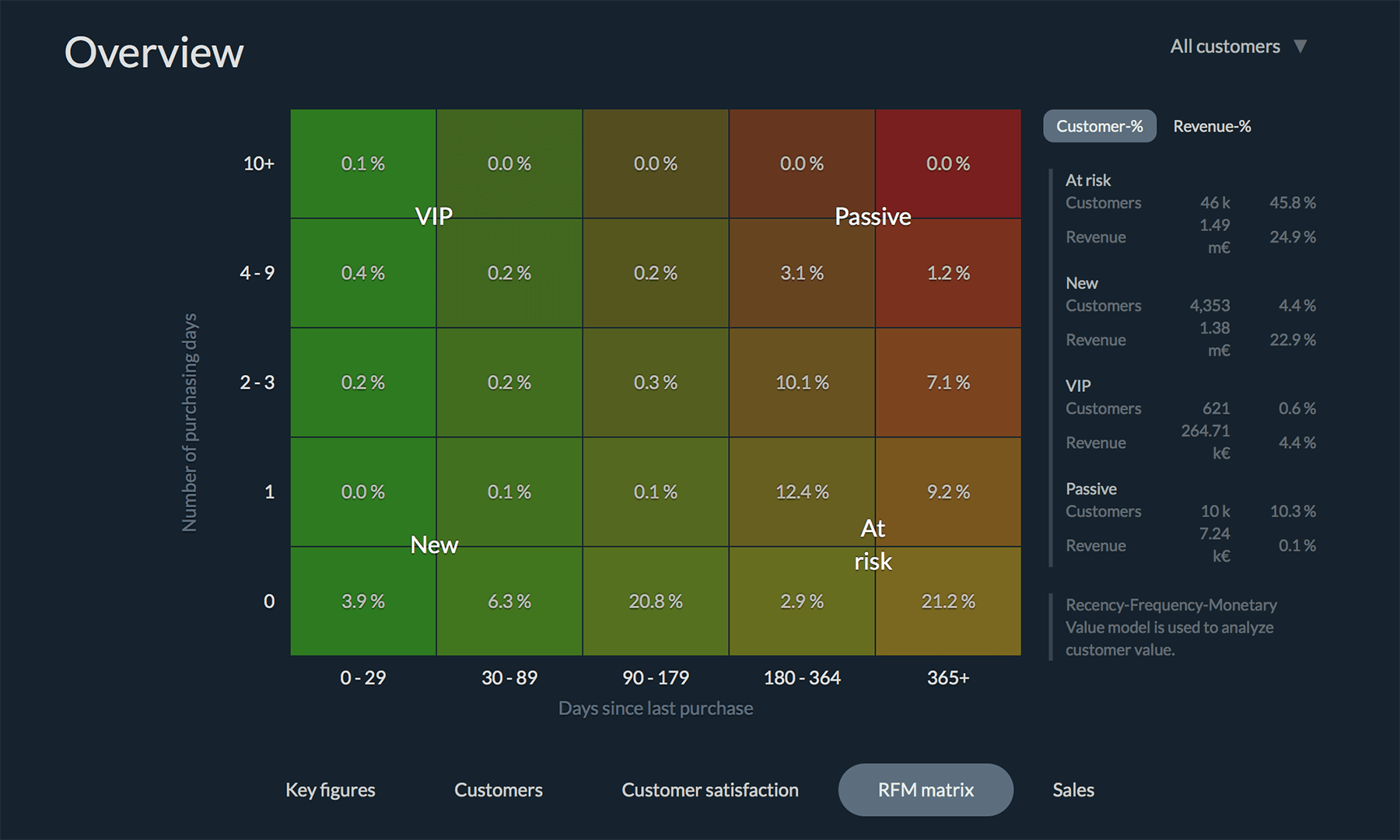 The RFM (Recency, Frequency, Monetary value) matrix incorporates the Pareto (80/20) principle to analyze not only, which customers are the most recent and frequent, but who brings in the biggest part of your revenue. After taking all these variables into account, you can not only immediately launch your customized campaigns, but also automate them - super powerful for retail and ecommerce!
Join us, when we share the best practises of how to utilize your customer data with the help of the RFM matrix.