Features that can make you
a sales champion
Service encounters, both physical and digital, are the ideal place to differentiate, but without fit-for-purpose multi-channel tools, sales are slipping through retailers' fingers. Custobar is the only sales and marketing platform designed with retail at heart from the very beginning.
Powerful segmentation tool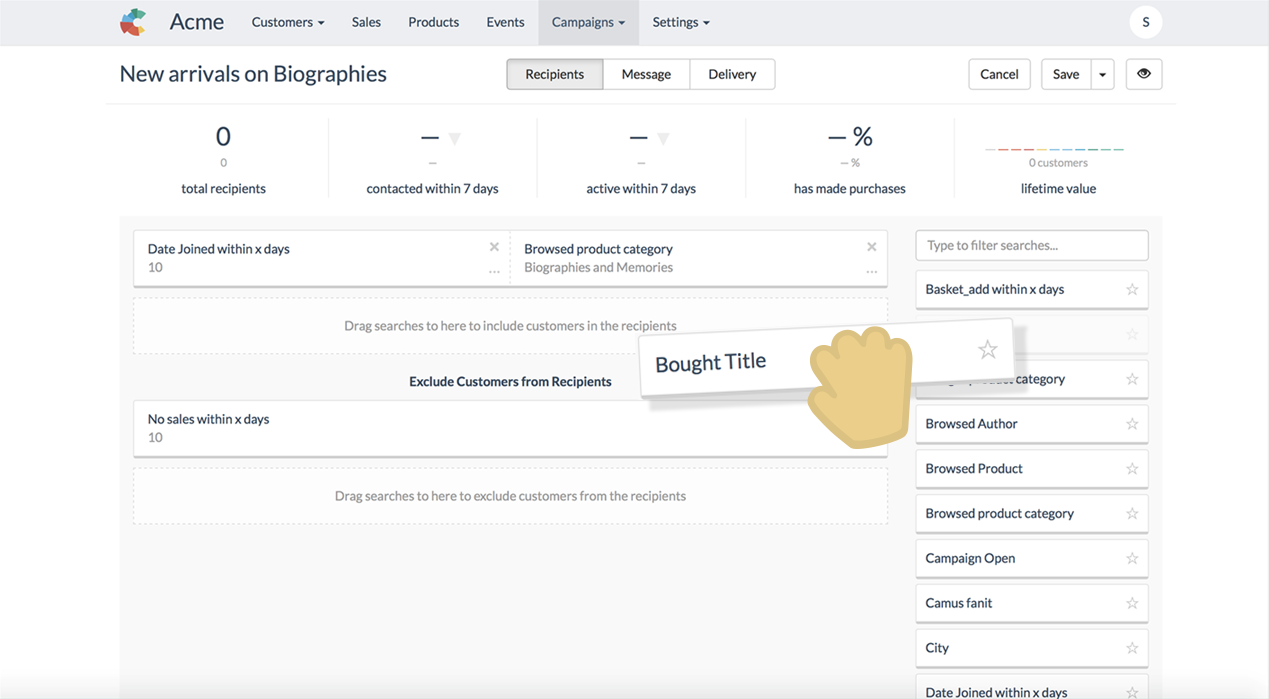 Pick target groups based on their customer behaviour: offline purchases, online purchases, web browsing, buying behaviour or any other customer touchpoint data. Ready to use from day one.
Multi-channel campaigns
Send messages through email, direct mail, SMS, online and social media. Even ads! Understand the customer's preferences and life-cycle in all interactions. Thanks to our easy-to-use interface, you can build a targeted campaign in just a few minutes, no expert skills needed.
Facebook Custom Audiences from your customers
In-store UI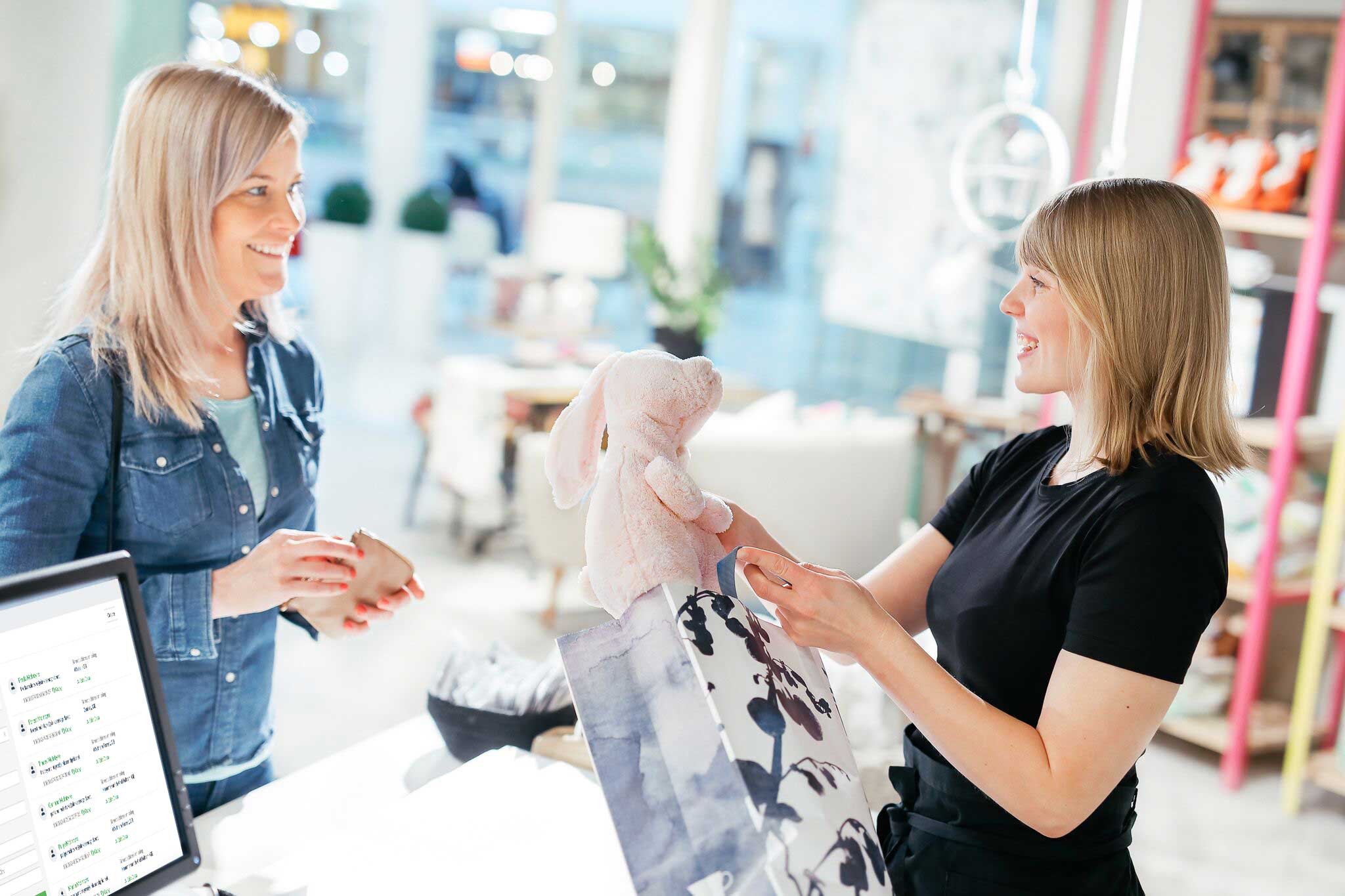 Face-to-face encounters are the ideal channel in which to differentiate from competitors.
Give all the support you can to your point-of-sale staff via in-store UI. Based on your customer data you can build your own custom UI with the Custobar API or use our ready-made Store Dashboard.
A real 360° view of every customer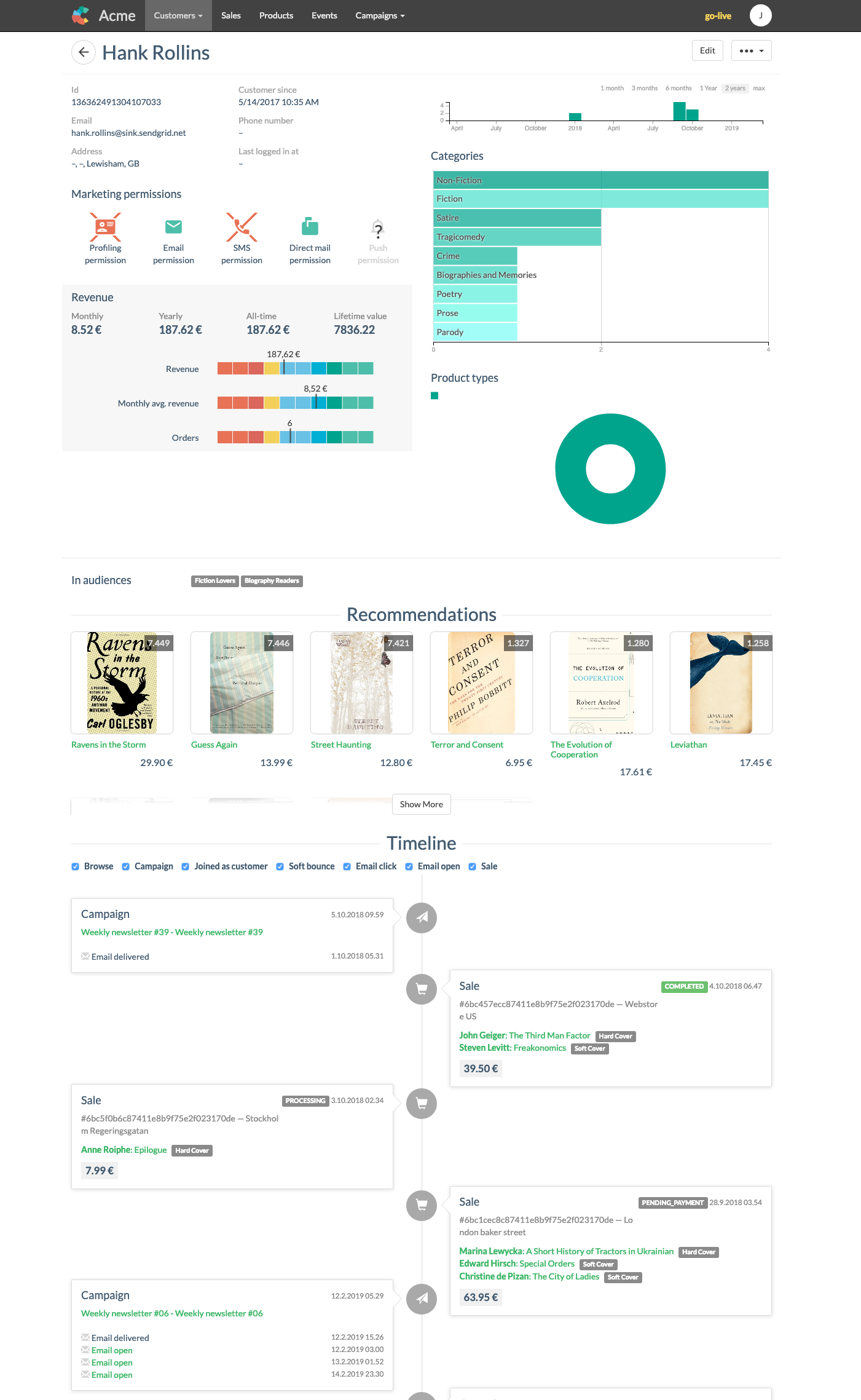 Custobar helps you master campaign segments based on how your customers shop, how they respond to marketing in different media, and how they behave online.
Use statistics such as amounts and values of purchases, life-time value and purchases in different categories.
Campaign statistic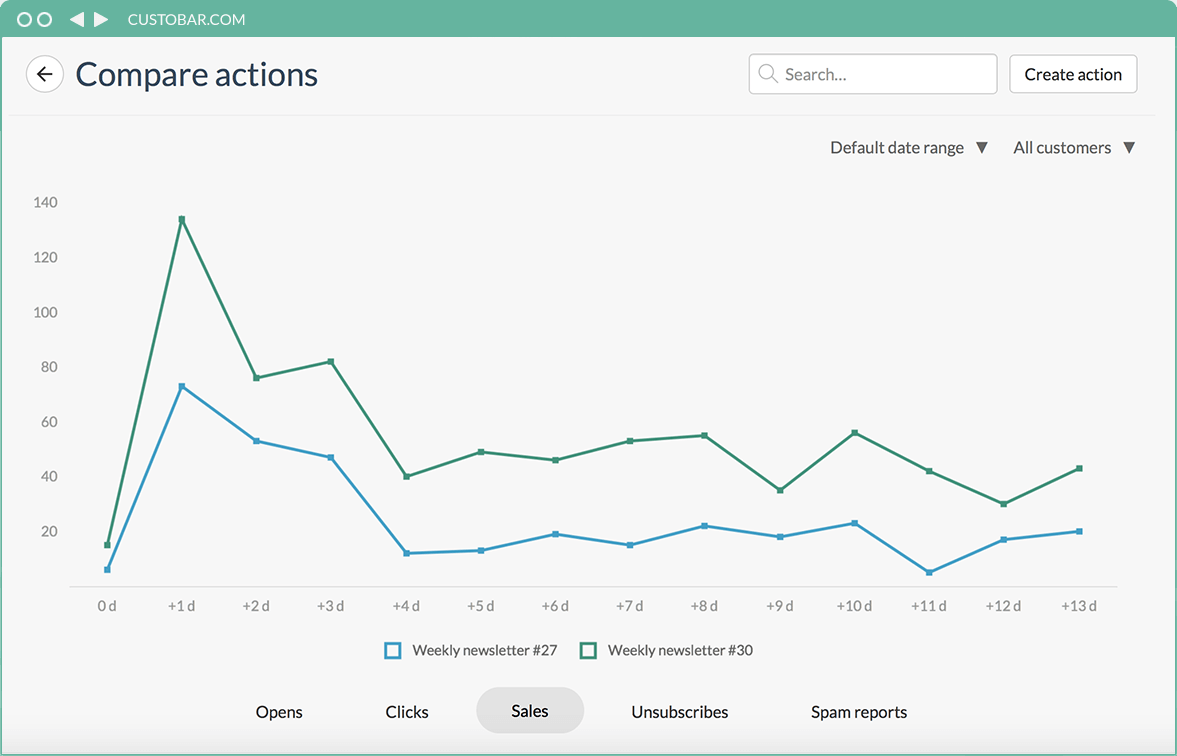 Refine and repeat. Track the results in actual sales numbers. This makes it easy to repeat successful campaigns (seasonally, for example, or automated for regular dispatch), improving as you go. Custobar closes the loop by showing results that you can compare to your targets.
Powerful marketing automation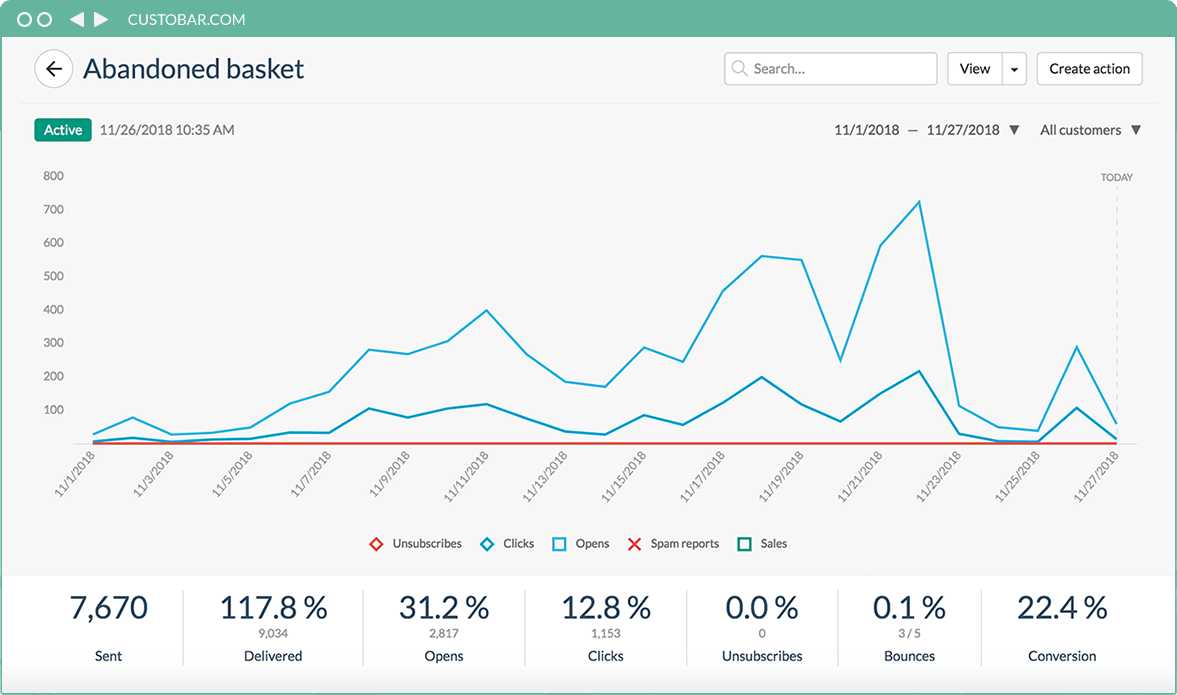 RFM matrix removes the guesswork from customer segmentation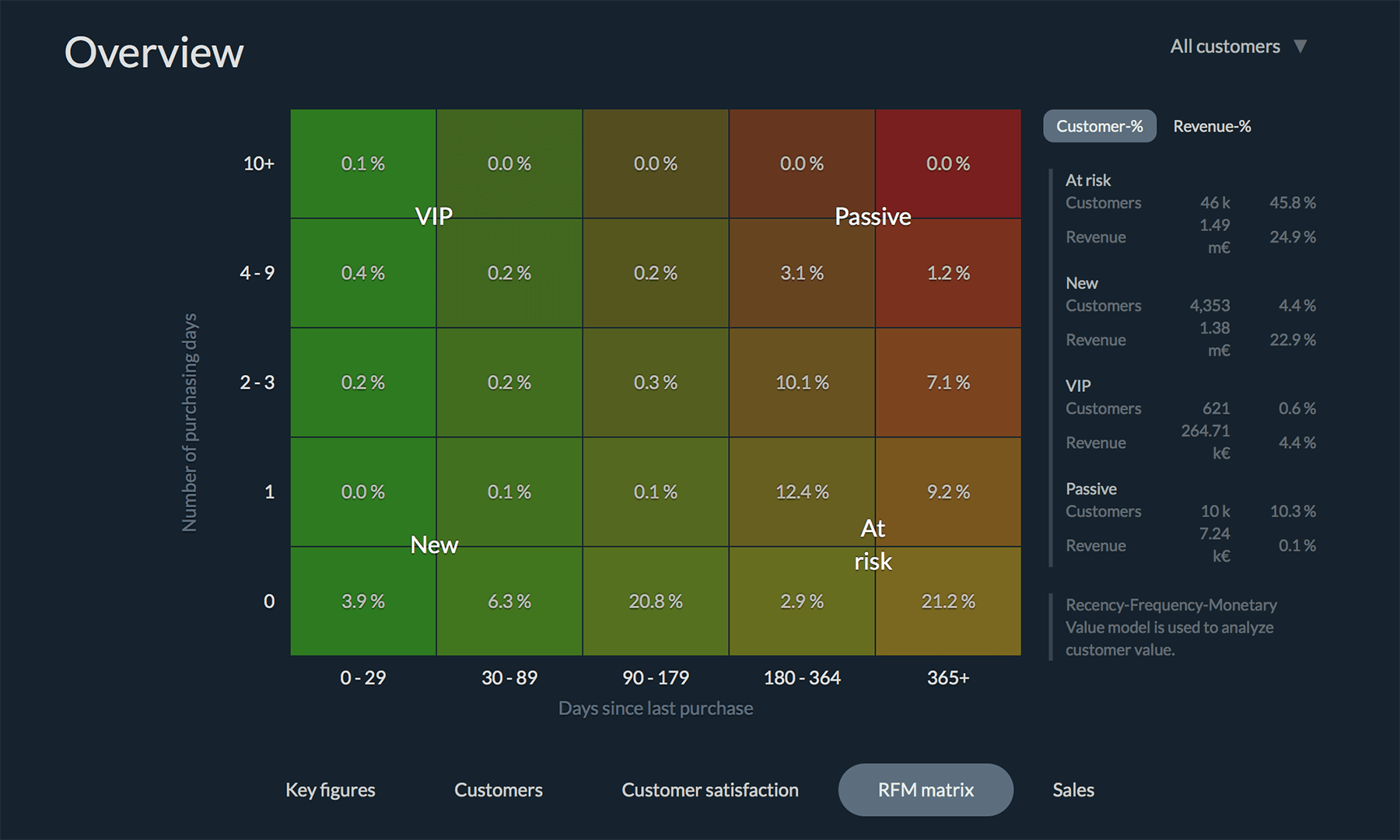 Custobar's inbuilt RFM matrix allows you to identify your new, VIP, passive and "lost" customers based on when they have been active and how often they have purchased, and quickly launch campaigns to reach these different groups.
Product recommendations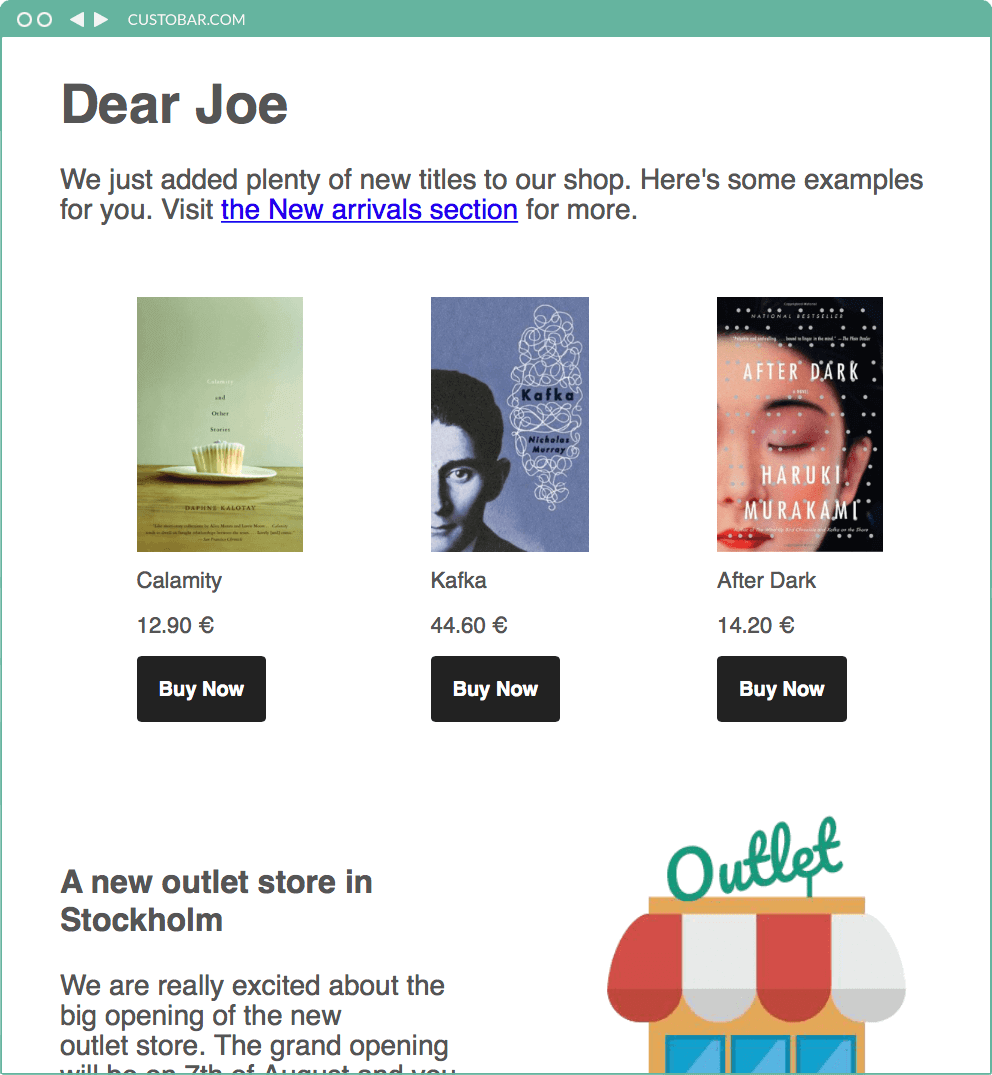 Get personified product recommendations based on all your data. These can be used in customer service, in the web shop and in direct advertising.
Customer Satisfaction Survey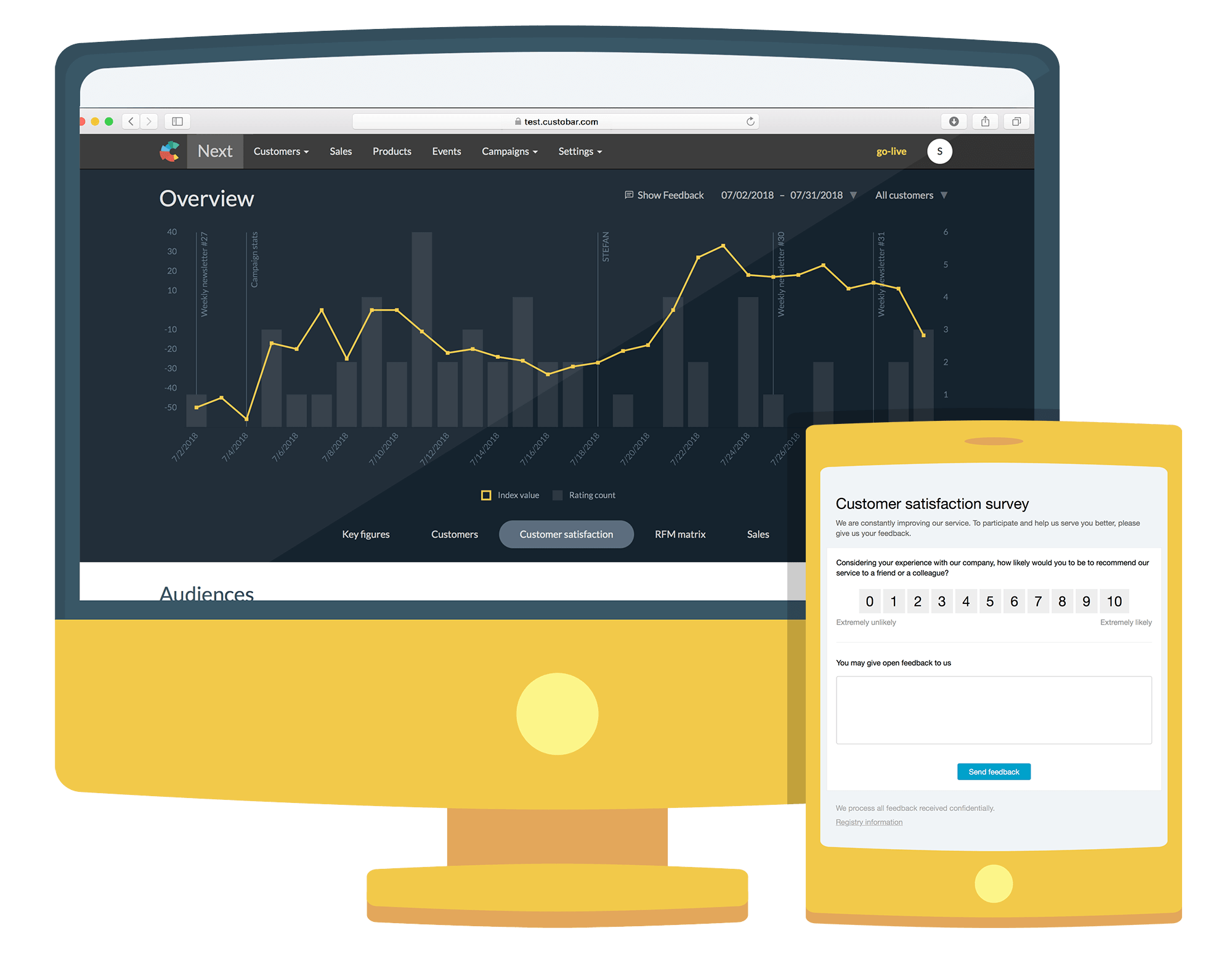 An easy and powerful tool for gathering customer feedback and building useful, comparable performance metrics: the Satisfaction Survey.
Confidentiality first - For opticians and pharmacies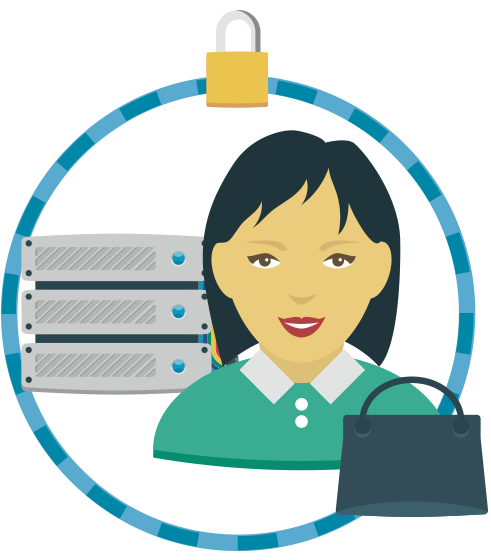 For retailers, the benefits of digitalisation cannot be realised until they take ownership of data gathered from every channel and use the results in every channel.
Create truly meaningful communication.